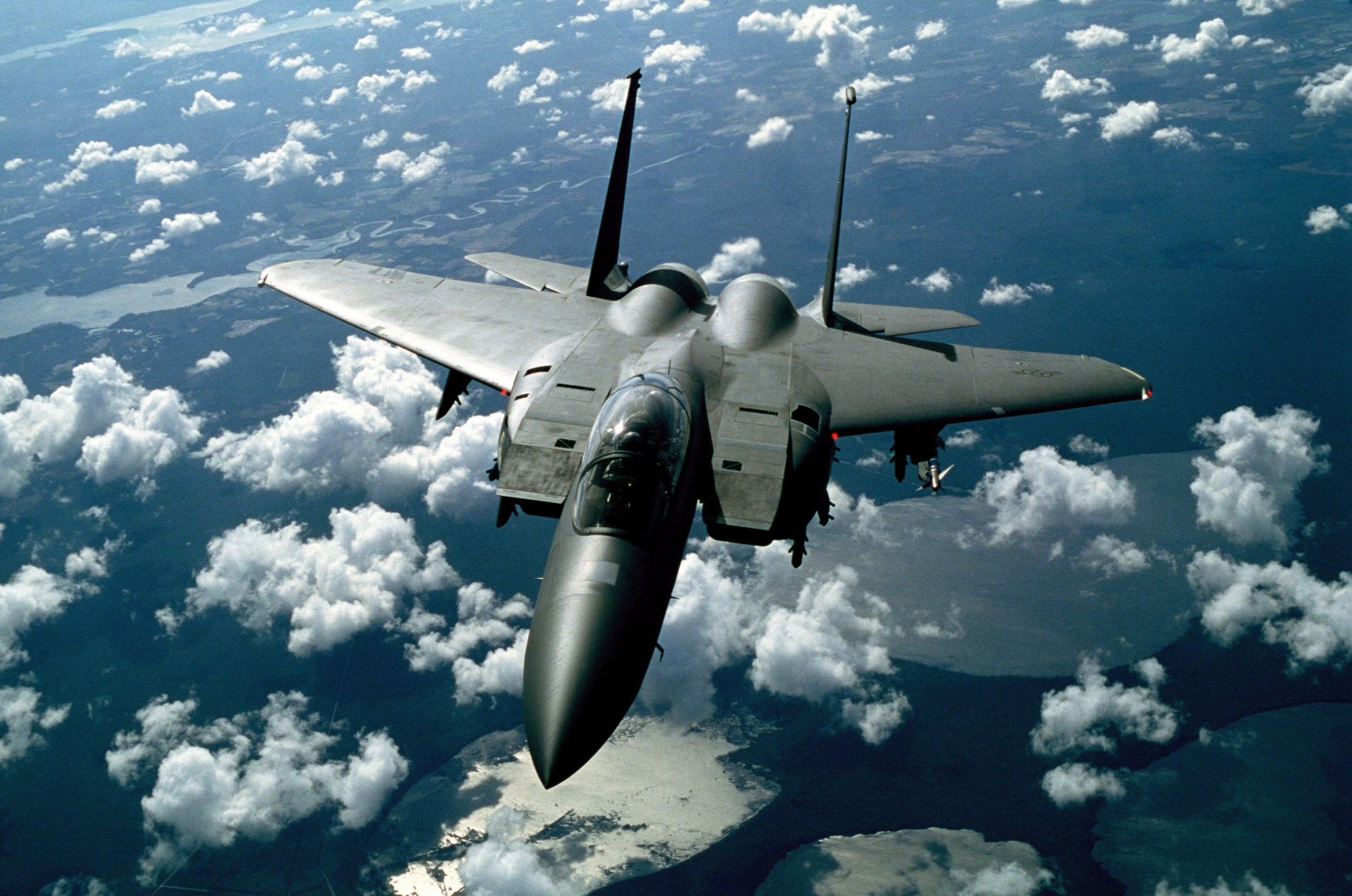 Improving communication to prevent accidental war
The deteriorating relations between Russia and the West are a cause of concern for a growing circle of experts and practitioners. Tensions have been rising for some time, but have spiked particularly since 2014, when Russia illegally annexed the Crimean Peninsula and began to provide military support for armed groups in eastern Ukraine.
Many analysts and military officers consider the current situation alarming because it bears a high risk of unintended escalation or an accidental military clash between Russia and the West due to miscalculation or misinterpretation.
Not understanding the signals and intentions of the other side is dangerous and can only be offset by intensified military-to-military contacts. Yet, these contacts are declining with Russian and U.S. senior military leaders not talking enough.
General Curtis M. Scaparrotti, NATO Supreme Allied Commander Europe, was recently quoted by the Associated Press as saying that "during the Cold War, we understood each other's signals. We talked. I'm concerned that we don't know them as well today."
Ulrich Kühn who is Deputy Head of the Arms Control and Emerging Technologies Program at the Institute for Peace Research and Security Policy at the University of Hamburg takes a similar stance: "Fear is that in an acute military crisis, militaries and politicians on both sides might tend to overreact or simply misread what the other side is doing. So-called mil-to-mil contacts, on a regular and open-minded basis, might help all sides to avoid the dangerous mechanisms of inadvertent escalation."
But there are also some positive signs. After an in-person meeting in December 2018, General Curtis M. Scaparrotti and General Valery Gerasimov, Chief of the General Staff of the Armed Forces of the Russian Federation and First Deputy Minister of Defence, have held three phone calls this year "to discuss military issues of mutual interest in an effort to foster predictability and transparency".
That said, multilateral fora to address military security issues between Russia and the West have come under pressure. For example,the regular meetings of the NATO-Russia Council have first been suspended in 2014, and have now been reduced in number due to the crisis in Ukraine.
Also, Russian Deputy Foreign Minister Alexander Grushko was quoted by RIA Novosti in an interview on 15 April as saying that civil and military cooperation between Russia and NATO had stopped.
"NATO itself has abandoned a positive agenda in relations with Russia. So far there are no signs that NATO knows how to get out of this impasse," he said in the interview."NATO refused practical cooperation with us in the interests of strengthening security. But there is an objective need to work together to reduce the risks of unintended escalation and prevent incidents," Grushko is quoted as saying.
Analysing these recent developments, Russian security affairs specialist Mark Galeotti recently wrote that "the tragedy is that neither side finds the current confrontation too expensive or dangerous to be able to sustain, and thus, absent pressure for real change, the silent shouting match of mutual intolerance and incomprehension will continue".
Yet, one of the few multilateral fora where Russia and the West regularly meet and talk is the OSCE. Particularly important is the so-called OSCE Structured Dialogue which was launched by a consensus declaration, adopted by the 57 OSCE participating States at the OSCE Ministerial Council meeting in Hamburg in December 2016.
The inspiration for the process can be traced back to the final report of the 2015 Panel of Eminent Persons that called for "a return to diplomacy; a robust diplomatic process designed to replace mutual recrimination with rebuilding trust".
"The Structured Dialogue is the only multilateral forum left for addressing military security issues between the West and Russia. This is all the more important when NATO and Russia remain locked in a standoff of mutual suspicions and mistrust," says Ulrich Kühn who is also a Non-resident Scholar at the Nuclear Policy Program of the Carnegie Endowment.
Indeed, the Structured Dialogue is now entering its third year and after some uncertainty about its future (explained here), the Chairmanship of the group has been taken over at the beginning of the year by Ambassador Jeroen Boender, the Permanent Representative of the Netherlands to the OSCE.
"There aren't many other places where the international community can discuss the type of issues we will discuss in the format of the Structured Dialogue," Boender says. "I actually think that the need for the dialogue has not diminished but rather increased. This is particularly true because we will always have discussions both on diplomatic level and on expert level and in this way, improve military-to-military contacts."
Ambassador Boender, who previously served as Deputy Chief of Mission at the Embassy of the Netherlands in Moscow, has spent the last four months engaging in intensive consultations with OSCE participating States in order to get a feeling for the type of issues that could receive support in the discussions.
Boender sees the Structured Dialogue as an "incubator where ideas can be developed" and as a "place where debates are hopefully less politicized and entrenched as in the more formal structures of the OSCE".
One goal is high up on Ambassador Boender's agenda for this year.
"I think it is important to place focus on incident prevention and incident management by collecting best practices in this area, maybe even leading to the development of a code of conduct," Boender says.
Such a code of conduct would indeed be necessary, as dangerous military incidents are increasing, for example in the Baltic Sea region, with Russian and NATO military aircraft coming at a dangerously close distance to each other, leading to near clashes. In recent months, also aircraft of neutral Sweden have been dangerously approached by Russian fighter jets, for example on 19 February.
Ulrich Kühn agrees with Ambassador Boender when he says that "incident prevention should be much higher on the agenda of NATO member states and Russia. A code of conduct, most likely only politically binding, could be a helpful instrument for easing tensions and perhaps avoiding dangerous military misunderstandings."
OSCE Secretary General Thomas Greminger made a similar appeal at the Moscow Security Conference on 24 April.
Another goal is to use the Structured Dialogue to initiate discussions on conventional arms control issues.
"While it is not for the Structured Dialogue to engage in the process of drafting of new agreements, I want to provide states with the possibility to share their views on whether they think that the current conventional arms control instruments are still adequate to tackle the current security situation," Boender explains.
Such a discussion would indeed make sense, especially because the current conventional and nuclear arms control regime is falling apart.
In 2007, Russia suspended the Conventional Forces in Europe Treaty (CFE Treaty), a key arms control treaty that set equal limits on the number of conventional weapons that each side could deploy. The suspension came after NATO refused to let the Adapted CFE Treaty enter into force until Russia delivered on its commitment to fully withdraw its forces from Georgia and Moldova.
OSCE states have also not been able to agree on the modernization of the 2011 Vienna Document on Confidence- and Security-Building Measures, which is about information-sharing, inspections and evaluations in the military realm.
In the nuclear domain, last year NATO members accused Russia of violating the Intermediate Range Nuclear Forces Treaty (INF Treaty), a major arms control agreement signed between the U.S. and the Soviet Union in the 1980s. This prompted the U.S. to pull out from the agreement and led Russia to suspend its compliance with the treaty in response.
Many experts now fear that the Russian-U.S. Treaty on Measures for the Further Reduction and Limitation of Strategic Offensive Arms (New START Treaty) may have the same fate as the INF Treaty.
"I would like to see a broad political initiative by OSCE participating States, politically reaffirming their commitments to the OSCE arms control and confidence- and security-building measures acquis," Kühn stresses.
Apart from discussions on incident prevention and arms control, Ambassador Boender plans to add additional issues to the agenda of the Structured Dialogue.
"We will look into threat perceptions and particularly the issue of countering terrorism. This is a useful topic to build bridges between states."
Another issue will be "hybrid warfare" which Boender feels is necessary to include on the agenda as "a topic that plays a role in much of the OSCE's work, starting from cyber security, to fake news and disinformation".
Ambassador Boender has hopes that the discussions in the format of the OSCE Structured Dialogue will lead to improving "trust and confidence between states" but he also adds that "it would be an illusion to think that we can achieve miracles in Vienna".
"It is a positive sign that there is still a lot of support for the process and broad agreement on the necessity to continue the discussions," Boender says, cautioning that "in the end it is up to OSCE participating States to make full use of the format".