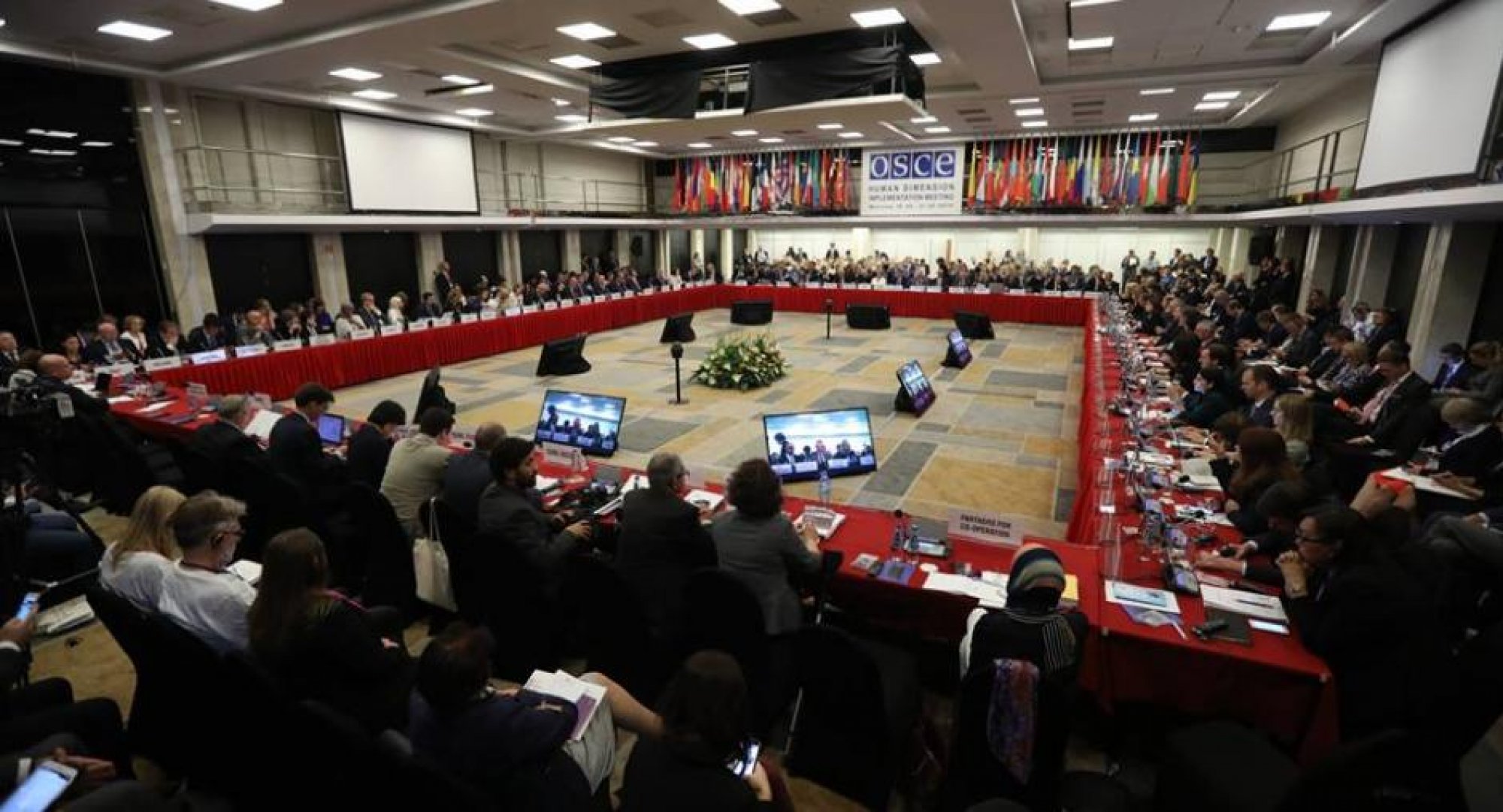 Future of Europe's largest human rights conference at stake
As usual, discussions on the agenda and modalities of the Human Dimension Implementation Meeting (HDIM), Europe's largest human rights conference held every year in Warsaw, have to be finalized before the OSCE diplomatic community enters into the summer recess. This year, not even the dates for the meeting, usually held in the second half of September, have been set.
All of these issues have to be agreed upon by all participating States by consensus, but Turkey has continued to object, referring to the procedure for refusing the participation of civil society organizations engaged in what they consider to be "terrorism". This controversy is not new, it has been ongoing since 2017 and has paralyzed agreement on the agenda of HDIM in previous years.
HDIM regulations allow for such a refusal, based on the 1992 CSCE Helsinki Document, but Turkey wants a decisive voice on the rejection of organizations from its own country. This is not acceptable to many other states in view of the overbroad use of the label terrorism for much proper human rights work, critical of the government – a phenomenon also apparent in a range of other countries. Obviously it is also strongly rejected by civil society groups engaging with the OSCE.
Discussions among the Vienna OSCE representatives on details of a procedure by which NGOs can be refused participation, have not been able to overcome the fundamental disagreement on this matter. At the same time, there is also an OSCE standard that there must be a HDIM every year. This means that Turkey could drop out from HDIM, as it has done in previous years. The controversy has likely also led to Turkey refusing to agree to the re-appointment of the ODIHR director, contributing to the current OSCE leadership crisis.
The Covid-19 situation is now posing an additional complication to holding the HDIM in its usual format – a two-week meeting in Warsaw with a total of over 1000 participants, including government officials and civil society representatives. Physical distancing and travel limitations will continue into the autumn and thus prevent the holding of the meeting in its usual form.
Alternatively, an online meeting, or a hybrid one, combining online participation and on-site presence, could be held. This is likely to allow for many more people, in particular from civil society, to register and potentially to speak. All civil society representatives can speak in principle. Two shorter, thematic Supplementary Human Dimension Meetings have already been held this year in an online format. It seems that indeed many more organizations have registered for those meetings than usual, and speaking time was therefore reduced in one case to a mere two minutes, which does not give people a sensible option to present an argument.
The modalities for signing up for speaking time also make it difficult to organize the meeting in a more meaningful way, for example having a number of panelists introduce the item or having OSCE experts present implementation information. This format is normally used for side events, which for many participants is the most useful item of HDIM. In an online HDIM, such events could still take place. A much higher number could indeed be held since there would be no limitation to the number of online meeting rooms.
A hybrid meeting would have the advantage of allowing a certain number of civil society representatives to meet and engage in informal discussions with representatives of the OSCE and participating States. Some participating States argue in favor of this option in the name of holding up the importance of the human dimension. They fear that not holding the HDIM this year would send a wrong signal and would set an unacceptable precedent.
Yet, designing a fair process that provides for a reasonable and transparent selection of those civil society representatives who will be allowed to attend, seems almost impossible. And a number of people would be excluded anyway because of travel limitations.
In conclusion, it seems that while there are some advantages, all online or hybrid HDIM options have significant drawbacks. Calling off HDIM because of exceptional circumstances, and holding a number of human dimension events organized by the Albanian OSCE Chairmanship, at which OSCE experts could speak, would therefore probably be the most logical alternative. A well-organized series of Chairmanship events could be held instead of HDIM this year, which would keep up, and in some respects even enhance, the importance of the human dimension for the OSCE.
*Harry Hummel has been active in human rights NGOs since 1972, working in a range of positions in Amnesty International and the Netherlands Helsinki Committee (NHC). He currently works as Senior Policy Advisor at the NHC. He has engaged in OSCE-related human rights advocacy since 2010.