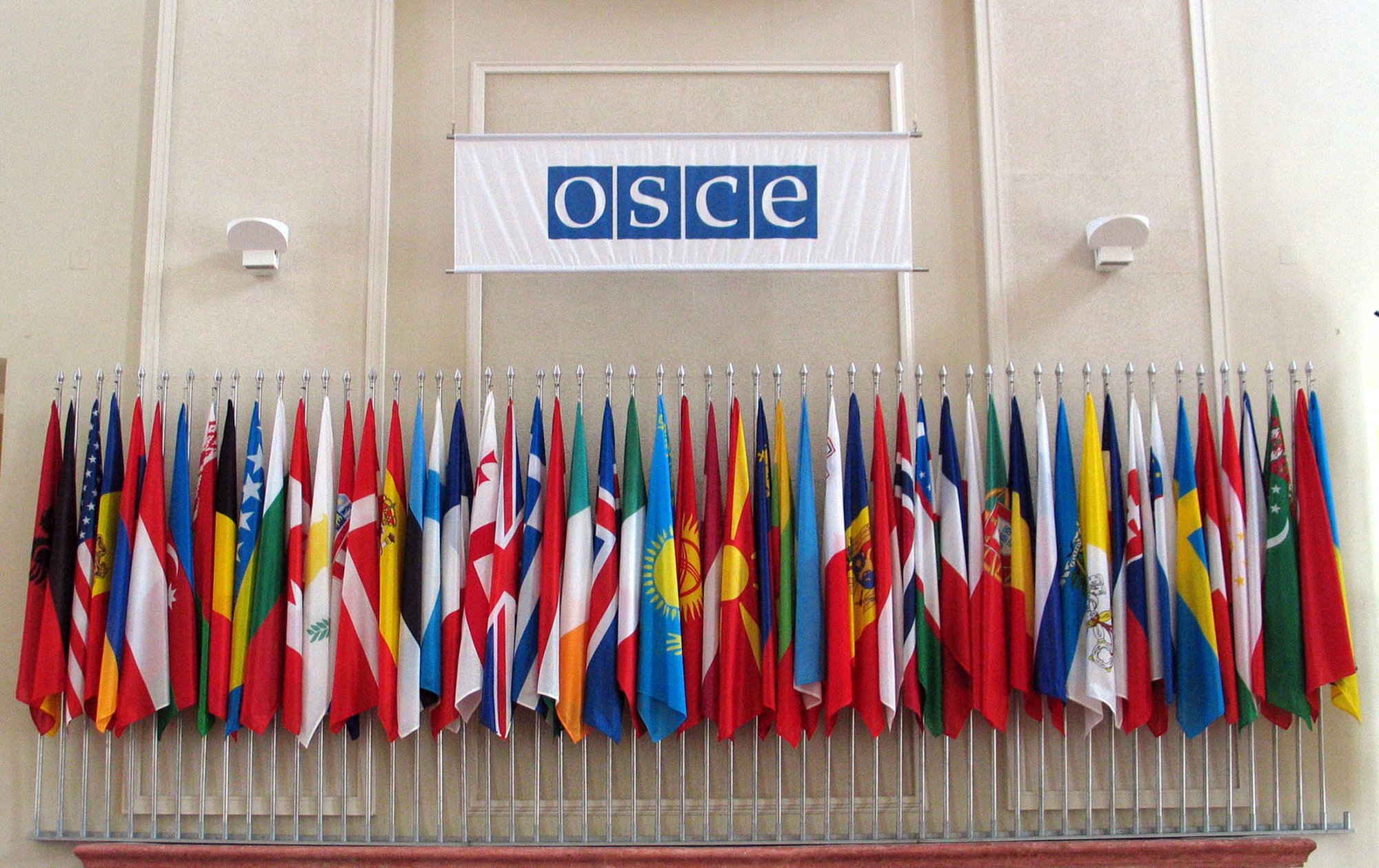 Executed Structures: Leadership Crisis in the OSCE
The Organization for Security and Cooperation in Europe (OSCE) faces a leadership crisis. In one fell swoop, all three OSCE institutions as well as the Secretariat have been decapitated. There was no consensus on extending any of the four incumbents of these 'executive structures' whose current terms expire on 18 July. Even last-ditch attempts to agree on a 'technical extension' until the next foreign ministers' meeting in Tirana in December were rejected.  Coming on the heels of a weak Ministerial Council meeting in Bratislava this past December, and a protracted debate over adoption of the unified budget, the acrimonious process of senior appointments has plunged the OSCE into a major crisis.
Expectations had been building for weeks about the renewal of the package deal on the appointments of the Secretary General, Representative on Freedom of the Media (RFoM), High Commissioner on National Minorities (HCNM) and Director of the Office for Democratic Institutions and Human Rights (ODIHR) that had been agreed at Mauerbach under Austria's Chairmanship in 2017. There had been rumblings of discontent and rumours, but no apparent sense that the end was nigh for all four heads of executive structures.
Horsemen of the OSCE Apocalypse
But then, with the clock running down, Azerbaijan expressed its reservations about the Representative on Freedom of the Media. Tajikistan and Turkey started to grumble about the Director of ODIHR. As has been pointed out, the criticism seems to have been as much about the institutions as about the people leading them. Suddenly, instead of closing the package, participating States were opening Pandora's box.
It is hard to know the details of what happened next, because discussions on appointments are generally kept out of the public domain; current meetings are even harder to follow than usual because of COVID-related restrictions. Nevertheless, it seems that during a fateful meeting other states (including Armenia, France, Canada, Iceland and Norway) withheld their support for a renewal of the three year mandates of the current Secretary General and High Commissioner.
As a result, rather than working together on issues of common interest, such as enhancing connectivity and cooperation during COVID-19, OSCE participating States will spend the next six months (until the Ministerial Council in Tirana) looking for four new executive heads. Instead of celebrating the 30thanniversary of the Charter of Paris and recapturing a sense of common purpose, delegations will be engrossed in an introspective blame game. Instead of having three institutions and a Secretary General to support them, Albania will have to carry an even heavier load in the second half of its already challenging Chairmanship. And Sweden, as chair in 2021, will have to invest a lot of effort into intra-organizational peacebuilding rather than leading the OSCE's important agenda.
The OSCE is in serious trouble. On the one hand, this crisis demonstrates that some countries have problems with OSCE commitments and institutions. This begs the question of how much longer the OSCE can last with this group of countries or with this institutional set up. And if some countries' delegations don't want OSCE institutions to act or the Secretariat to think, and are obsessed with zero nominal growth in the budget, why have such structures at all? Why not go back to a conference on security and cooperation in Europe rather than an organization?
Bring the Ministers back in
It is worth recalling that heads of institutions and the Secretary General are appointed by foreign ministers, not ambassadors in Vienna. The current debacle cries out for a return to former practice when important decisions were taken by foreign ministers in person. This would create an opportunity for those who may want to contest basic notions of the OSCE to do so among their peers rather than using appointments as a proxy battle. Similarly, the gravitas of a ministerial meeting could cause some participating States to think twice about whether specific criticisms of certain officials are really sufficient to warrant their removal. In particular, those countries that champion effective multilateralism should have a special interest in preventing the death of the OSCE by a thousand cuts.
The informal Ministerial gathering in Mauerbach in 2017 demonstrated how ministerial inter-action makes it harder to defect, and increases the sense of ownership that foreign ministers have for the process. At the Bratislava Ministerial Council meeting in December 2019, when ministers were present, there was relatively constructive debate and support for the work of the OSCE. When they left there was almost no consensus on any decision, no leadership, and no culture of cooperation. In short, Ministerial decisions should be taken by foreign ministers.
This crisis will only provide more ammunition to those who say inter-governmental processes are becoming too introspective and irrelevant. It will make it harder to implement decisions taken by participating States. And it will deepen cynicism instead of fostering cooperation. That reflects badly on the participating States, not the beheaded institutions.
Out of the ashes?
Is there an opportunity in this crisis? An optimist would say that the situation will now become so bad that major reforms will have to be introduced. But even the modest reforms suggested by the current Secretary General, Thomas Greminger, were criticized by a number of States. So where will the ideas, the impetus and the political will come from to do things differently? Why would countries want to chair the OSCE if these are the headaches that they have to deal with? And why would respected officials want to apply for senior OSCE posts if the very States that appoint them take pot shots at them soon after, or fail to support them when needed?
In the short term, the Chairmanship should try to break up the package. Senior appointments are politically sensitive enough without having four of them at the same time. It is neither fair to the eminent people that hold these posts nor good for the organization that the fate of all four posts is inextricably linked – not least since the nature of each of the mandates is so different. Even splitting the package in half would help. After all, HCNM and RFoM cannot function without a head: based on the mandate, the headisthe institution. Therefore, it would be prudent to prioritize these latter two posts. On the other hand, the Secretary General is the Chief Administrative Office and Fund Manager for OSCE programs, not just head of the Secretariat. While the (new) Director of the Conflict Prevention Centre could be officer in charge of the Secretariat, would she also have the SG's responsibilities on behalf of the Organization? This is not clear, and could weaken the Secretariat's ability to back-stop field activities.
In the medium-term, a more constructive relationship needs to be built between participating States and their executive structures: to ensure support for institutions while avoiding micro-management of the Secretariat. Supporters of OSCE executive structures should recognize that there is little added value in 'autonomous' institutions that are headless, while critics should ask themselves why they want to participate in this organization if they object to criticism about freedom of the media or democratic institutions. And it is time to take a serious look at reforming the process of (re)appointments in the OSCE – among other procedural issues.
Those who like to knock things down have had their moment. Now it is time for those who want to maintain the OSCE's unique institutions and instruments, who believe in the OSCE, and who want it – not least through its institutions – to contribute to building security and cooperation in Europe.
Countries that still care about the OSCE need to speak up. The organization can not go on like this.
Walter Kemp is an editor of Security and Human Rights and Senior Adviser to the Cooperative Security Initiative.