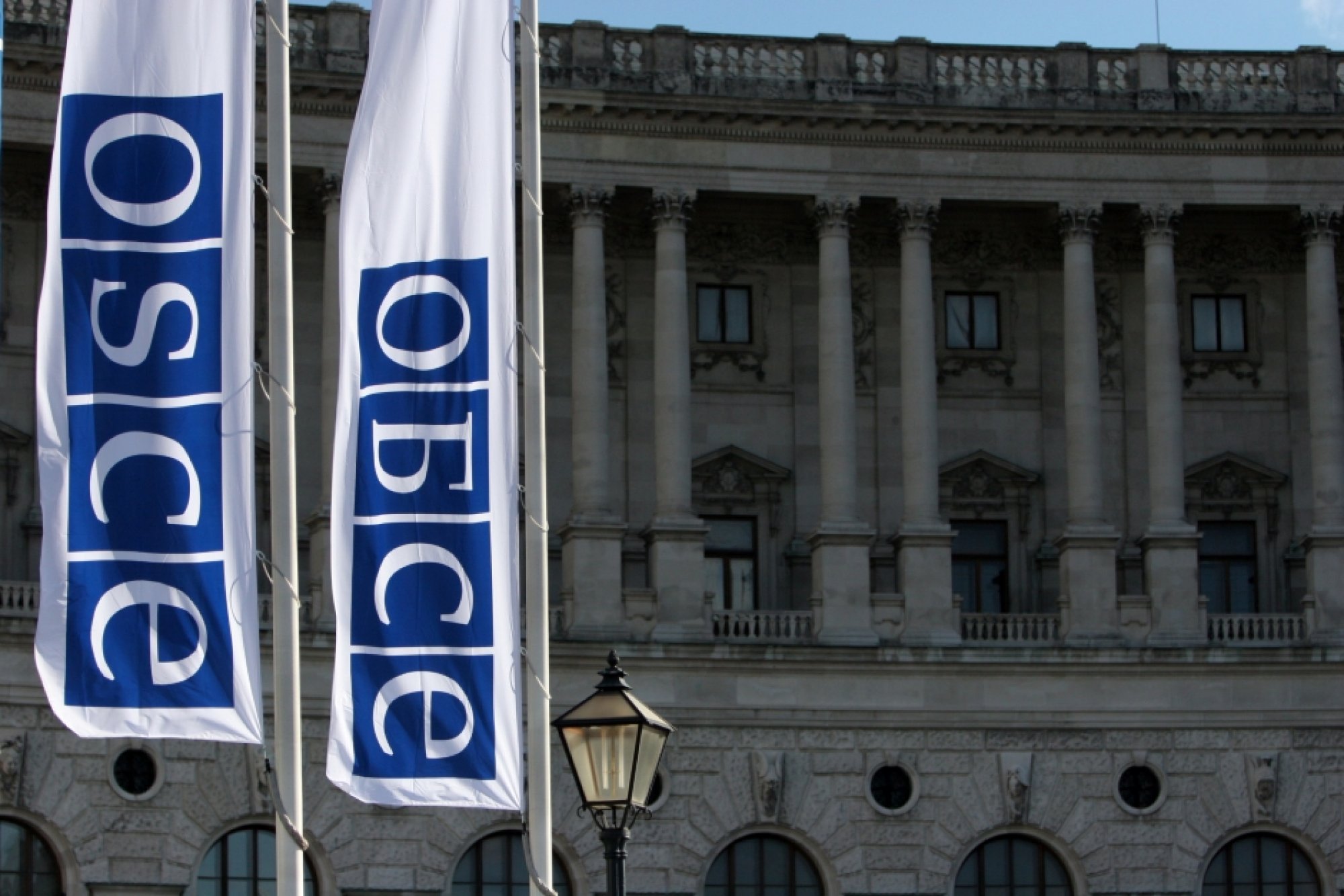 What Security Guarantees?
Russian President Vladimir Putin has said that he wants security guarantees from the West. This is an opening that should be seized. After all, he is not the only one who is interested in security guarantees.
Recent history suggests that there are no security guarantees. So many promises, commitments and principles have been violated including not changing borders by force, non-intervention in internal affairs and the fact that pacta sunt servanda.
In the early 1990s, Russia thought that it had at least a gentleman's agreement with the West that it would withdraw its troops from Eastern Europe and open the way for German reunification if NATO did not enlarge to the east. Therefore, President Boris Yeltsin felt betrayed by NATO enlargement.
Ukraine thought that it had security assurances from the United States, Russian Federation and the United Kingdom when it signed a memorandum in Budapest in December 1994 after its accession to the treaty on the non-proliferation of nuclear weapons. Those countries pledged, among other things, to respect the independence and sovereignty and the existing borders of Ukraine. But twenty years later those assurances were worthless. Therefore Ukraine, like Georgia, feels that the best guarantee of its security is to be a member of NATO.
At the OSCE Istanbul Summit in 1999, the Russian Federation committed itself to complete withdrawal of the Russian forces from the territory of Moldova by the end of 2002. This didn't happen.
Concerning the crisis in and around Ukraine, Kyiv wants security guarantees that all foreign armed formations, military equipment, as well as mercenaries will be withdrawn from the territory of Ukraine and that it will regain full control over its border with Russia while representatives of certain areas of the Donetsk and Luhansk regions want assurances from Kyiv that the political commitments in the Minsk Agreements (for example on self-government) will be respected. So far there is little progress in implementing either political or security commitments.
In short, there are plenty of reasons to talk about security guarantees, yet little trust.
Security dilemma
Realists would argue that since there are no security guarantees, states should maximize their power. The problem with this approach is that it creates fear, unpredictability and distrust in the eyes of others, and they arm themselves accordingly. This "security dilemma" can trigger a spiral of power competition, belligerent rhetoric, and an arms race, as we have seen in recent developments between Russia and the West or between the United States and China.
The crux of the matter is that every state should be free to choose or change its security arrangements, but this should be done in a way that does not jeopardize the security of others. This seeming contradiction was addressed in the 1999 Istanbul Document where all OSCE Heads of State or Government reaffirmed "the inherent right of each and every participating State to be free to choose or change its security arrangements, including treaties of alliance, as they evolve".
They also declared that "within the OSCE no State, group of States or organization can have any pre-eminent responsibility for maintaining peace and stability in the OSCE area or can consider any part of the OSCE area as its sphere of influence". At the same time, it was stated that "each state will not strengthen their security at the expense of the security of other States". Russia likes to quote this last sentence, whereas NATO members and aspirants frequently quote the other two sentences.
While this agreed language from the Istanbul Document squares the circle on paper, how can it be done in practice?
In theory, NATO could reassure Russia that Ukraine and Georgia could never join NATO, but this would discredit the Alliance and go against the idea that countries are free to choose their security arrangements. Furthermore, the US has often argued that it will not make deals over the heads or behind the backs of the countries concerned: "nothing about them without them". Another option would be for countries to be neutral, as is the case with Moldova. But who can guarantee this neutrality?
Rebuilding trust and confidence
A major reason why countries seek security guarantees is because of a lack of trust. They are seeking a degree of confidence, predictability and transparency. But signing a treaty or agreement does not instantly create trust. And few agreements are likely to be made in the current climate of distrust. Therefore, any security guarantees will have to be preceded by confidence-building measures.
The playbook for such confidence-building measures does not need to be written, it already exists namely the OSCE Vienna Document on confidence and security-building measures (CSBMs) that was last updated in 2011. Interestingly, this was not one of the documents mentioned in the preamble of the Russian draft "Treaty between The United States of America and the Russian Federation on security guarantees" proposed on 17 December 2021.
But this document contains measures designed to prevent or at least de-escalate the type of tensions that have recently been building up between Russia and the West; for example exchanging information on military forces and weapons systems, risk reduction mechanisms, observation of military activities and installations, and military to military contacts. Furthermore, it could also be an inspiration for working out ways to prevent and deal with incidents and accidents at air or sea around the Baltic or Black Sea.
It is also vital to rebuild systems and practices of verification, like the Open Skies Treaty and to make more effective use of confidence-building measures concerning cyber space. In time, discussion should be initiated on arms control, focusing on specific destabilising weapons systems, capabilities, and military doctrines.
Actions not words
So by all means, let's talk about security guarantees: what they mean, how they would be implemented, and why they would stick.
But in the absence of trust, a number of small steps will have to be taken to show good faith, and a commitment to respect existing principles and commitments.
In the short term, it would be helpful if both NATO and Russia could reaffirm that they do not consider each other as adversaries. But that should be demonstrated in actions and not just words.
The bilateral strategic stability talks in Geneva should be complemented by restarting the NATO-Russia Council. It is also vital for capitals (particularly Washington and Moscow) to send a signal to make more effective use of the OSCE Security Dialogue and the Forum for Security Cooperation. New German leadership and the French Presidency of the European Union with a push from the United States could give a fresh stimulus to resolving the war in Donbas in the Normandy Format.
There are no guarantees in life, but in a nuclear age there are no military solutions either. Dialogue, diplomacy and deeds are what counts.
Walter Kemp is author of the book "Security Through Cooperation: To The Same End", published in 2022 by Routledge.