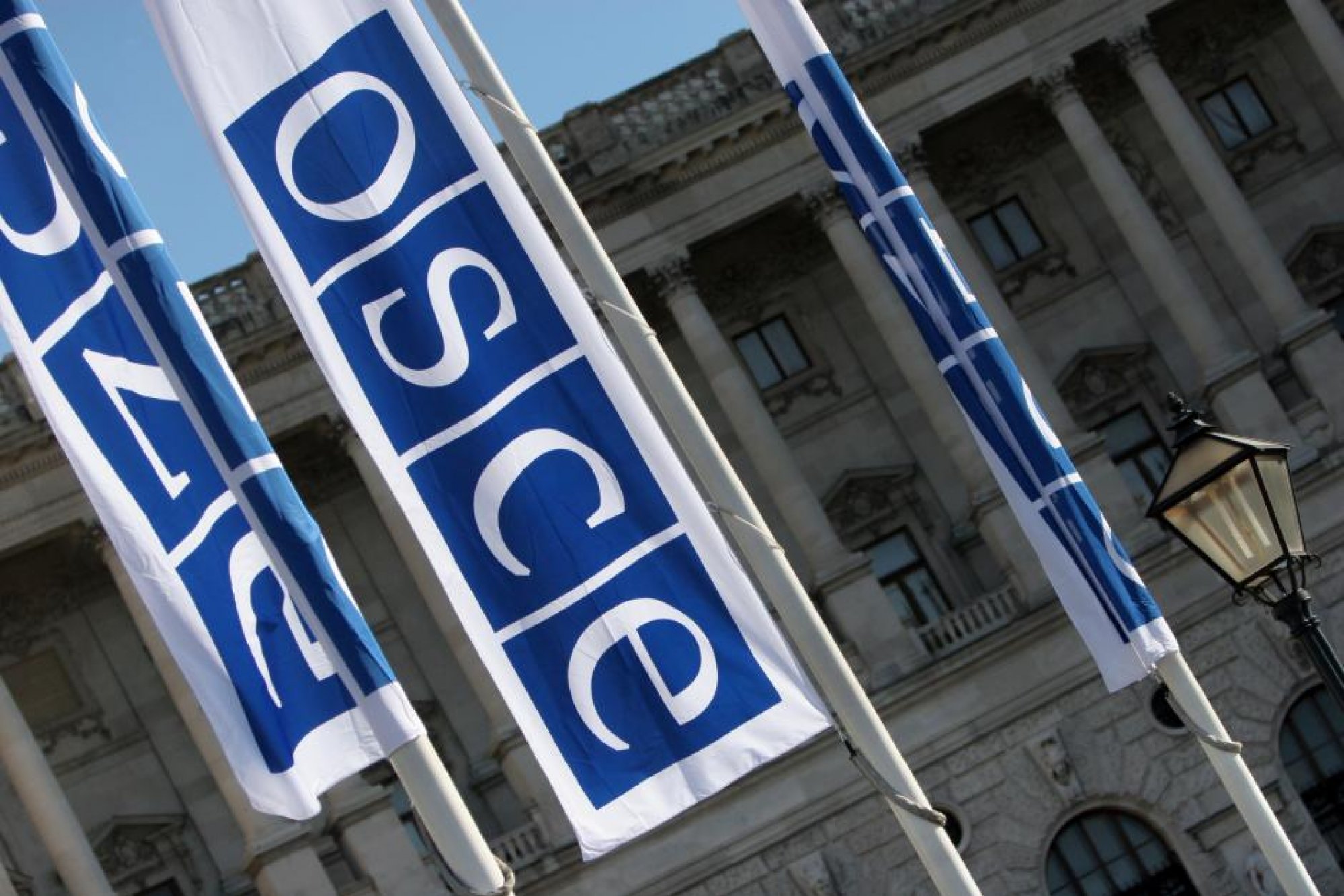 Exclusive: Polish OSCE Chairmanship to launch European security dialogue in Vienna next week
Polish Foreign Minister Zbigniew Rau will take part in a high-level meeting in Vienna next Tuesday to inaugurate the so-called Renewed OSCE European Security Dialogue, the Security and Human Rights Monitor has learned exclusively from the Polish OSCE Chairmanship.
"The Polish Chairmanship is focused on doing its utmost to leverage the potential of the OSCE to renew dialogue on security in Europe," the Polish OSCE Chairmanship told SHR Monitor in a statement. "In this regard, we enjoy substantial support from the participating States."
The Polish OSCE Chairmanship will soon provide more details about the dialogue process at a press conference.
On 13 January, Foreign Minister Rau was in Vienna to launch the Polish OSCE Chairmanship. During his address to the OSCE Permanent Council he stressed the need to "reinvigorate the debate about European security". "Let us start a process that will help us to uphold the Helsinki principles in full conformity with international law," Rau said.
Rau received support from many OSCE participating States during the Permanent Council meeting, including from the United States, European states and Ukraine. "We welcome your proposal to use the OSCE as a venue for a revitalized discussion on European Security," Michael Carpenter, US Ambassador to the OSCE said.
Moscow's reaction to the proposal at the time was sceptical. Alexander Lukashevich, Russia's Ambassador to the OSCE said that Russia does not want to hold "any discussions on our initiatives at the OSCE". "This is an amorphous structure that has no international legal status," he stressed.
The Polish Chairmanship has used the last three weeks since Rau's address to the Permanent Council for intensive consultations with all OSCE participating States, according to OSCE diplomats in Vienna.
"This is a smart move by the Polish Chairmanship to fast-track the start of the inclusive process they suggested," one OSCE diplomat told SHR Monitor.
"It is not clear whether Russia has agreed and will come along eventually, but it will be difficult for them to reject it," the diplomat said.
The current build-up of Russian troops near Ukraine's border has created some "urgency", the diplomat added.
SHR Monitor has reached out to the Russian OSCE mission for comment.
Tensions between Russia and the West are alarmingly high, with Russia amassing more than 100,000 troops near the border with Ukraine, creating fears that Moscow could launch an invasion.
The OSCE is the largest regional security organization and the only forum that encompasses all states – including Russia, all European states, Ukraine and the United States – that have a stake in this crisis as well as in wider Euro-Atlantic security.
The Organization emerged during the Cold War when it served as a forum for dialogue between East and West.