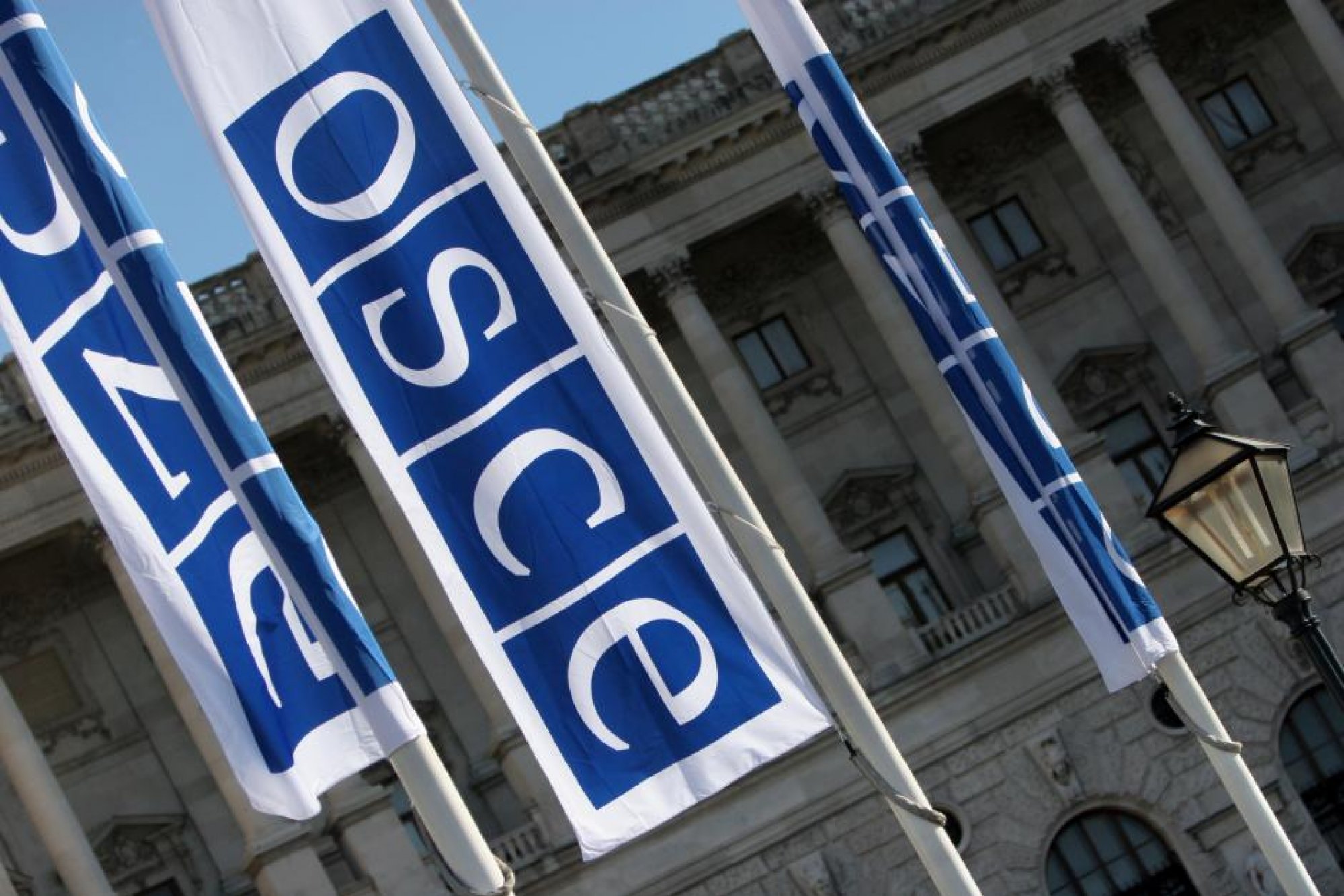 OSCE expert report finds 'clear patterns' of violations of international humanitarian law by Russian forces in Ukraine
An expert report from the OSCE found "clear patterns" of Russian forces in Ukraine violating international humanitarian law. The report also states that there is "credible evidence" that many fundamental human rights violations were committed "mostly in the areas under the effective control of Russia or entities under overall control of Russia".
The OSCE report is the first independent expert analysis from an international organization that identifies potential war crimes committed by Russia in Ukraine.
War crimes
The report describes two specific incidents that it says constitute war crimes.
It states that the 9 March attack on the Mariupol maternity ward and children's hospital was indeed carried out by Russian armed forces. The attack resulted in three deaths and some 17 injuries. It also determines that "based upon Russian explanations, the attack must have been deliberate". The experts conclude that the attack "constitutes a clear violation of international humanitarian law and those responsible for it have committed a war crime".
The report also looked into the 16 March attack on the Mariupol drama theatre. Authors say that the bombing "constitutes most likely an egregious violation of international humanitarian law and those who ordered or executed it committed a war crime".
The report does not come to a final conclusion about whether the Russian attack on Ukraine constitutes a crime against humanity. But it does state that "some patterns of violent acts […] are likely to meet this qualification". This includes "targeted killing, enforced disappearance or abductions of civilians, including journalists and local officials".
Graphic evidence
The 110-page report provides graphic evidence of reports of sexual violence, enforced disappearances, extra-judicial killings, deportations, and torture of Ukrainians at the hands of Russian forces.
In one case, a Ukrainian interpreter was captured in central Ukraine by Russian troops on 5 March and "held in captivity for nine days". According to the report, the interpreter was held "in an icy cellar, he was repeatedly beaten with an iron bar and rifle butts, tortured with electricity, deprived of food for 48 hours and subjected to a mock execution". The report concludes that this constitutes a war crime.
Another horrific incident occurred in the village of Bovary, close to Kyiv, in which "a drunken Russian soldier allegedly broke into a private house, killed the owner and then raped his wife several times, in the presence of her small child". The authors urge that "all allegations of such acts need to be properly investigated and those found guilty need to be brought punished".
The report also describes how Russia's forces have engaged in a "widespread and systematic pattern" of damage to Ukrainian healthcare facilities. At least 52 facilities were attacked between 24 February and 22 March alone.
Due to the short timeframe in which the report had to be produced, it does not cover the crimes committed in Bucha, Irpin, Borodyanka or Kramatorsk. It does, however, note that Bucha "deserves and requires a serious international enquiry".
Ukrainian violations
The report also surfaced violations of international humanitarian law by Ukrainian armed forces, including the treatment of Russian prisoners of war "in ways that are incompatible with the Geneva Convention III". Ukraine initially considered the Russian prisoners of war as criminal.
In addition, on 27 March 2022, a video appeared on the internet showing Ukrainian forces shooting at the legs of Russian prisoners of war. The report states that if it turns out that the video is authentic, this would constitute a war crime. The report also welcomes the fact that "most recently a senior adviser of the Ukrainian President and other high officials recalled publicly the importance to treat prisoners in conformity" with international humanitarian law.
"As this report shows, violations occurred on the Ukrainian as well as on the Russian side. The violations committed by the Russian Federation, however, are by far larger in nature and scale," the experts concluded.
Findings to be shared
The findings of the report will be shared with international institutions such as the International Criminal Court, the International Court of Justice as well as with national courts, the U.S. Ambassador to the OSCE Michael Carpenter told journalists in a press briefing on Wednesday.
The UN Human Rights Council has also announced plans to establish an Independent International Commission of Inquiry on Ukraine, which will be based in Vienna. Ambassador Carpenter told journalists on Wednesday that since this commission is not yet up and running "there may be utility in re-invoking the Moscow Mechanism" to investigate further war crimes in Ukraine.
'Catalogue of inhumanity'
In a statement at the special meeting of the OSCE Permanent Council on Wednesday, U.S. Ambassador Michael Carpenter said that "taken as a whole, the report documents the catalog of inhumanity perpetrated by Russia's forces in Ukraine".
"Unfortunately, many more atrocities are likely to come to light in the coming days and weeks, and participating States around this table must be prepared to keep using the tools at our disposal to keep documenting, collecting evidence, and building cases for future accountably," Carpenter said.
Neil Bush, the UK Ambassador to the OSCE, stressed the need to "hold accountable those responsible for the atrocities that have been committed in Ukraine, including military commanders and other individuals in the Putin regime".
He also called on Russia "in the strongest possible terms to end its attacks on civilians in all their forms, to pull back their troops from the entire territory of Ukraine and to stop this war".
The report was compiled by three international experts: Veronika Bílková from the Czech Republic, Marco Sassòli from Switzerland and Wolfgang Benedek from Austria. It covers the period between 24 February and 1 April.
The experts were not able visit Ukraine personally, and instead relied on multiple sources, including media reports, Ukrainian authorities, international organizations, NGOs and other specialized institutions. The expert mission also interviewed individuals in Ukraine, keeping their identities anonymous out of concern for security.
Russia rejects the report
The Russian Federation refused to cooperate with the expert mission and also did not appoint a liaison person to the mission as requested by the three experts in a letter dated 17 March and addressed to Alexander Lukashevich, Russia's Ambassador to the OSCE.
In his reply, Lukashevich said that Russia considered the Moscow Mechanism, under which the expert mission was launched, as "outdated and redundant".
On 3 March, 45 OSCE participating States with the support of Ukraine triggered the so-called OSCE Moscow Mechanism and established a mission of experts to "establish facts and circumstances surrounding possible contraventions of OSCE commitments, and violations and abuses of international human rights law and international humanitarian law" as well as "possible cases of war crimes and crimes against humanity".