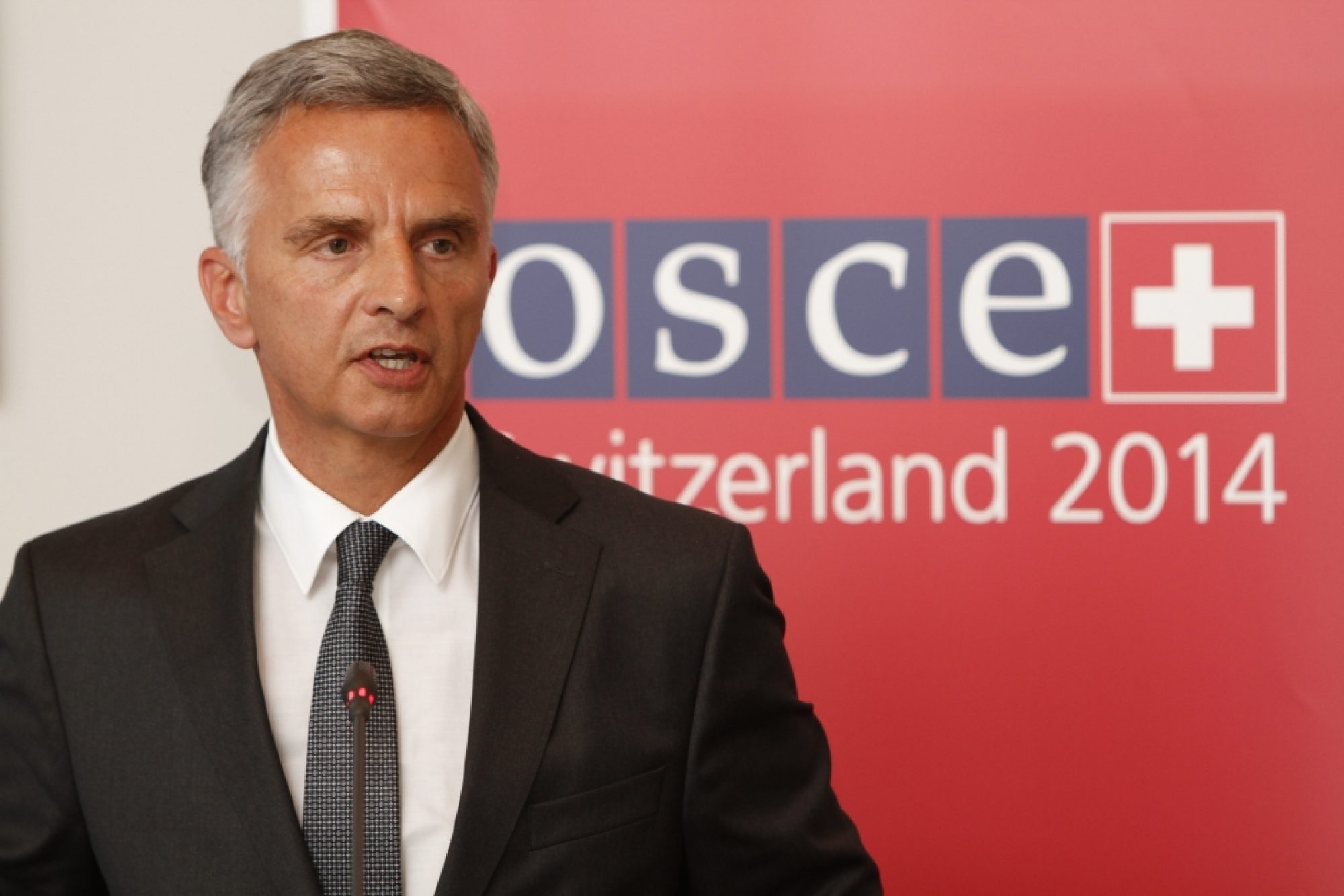 An 'informal OSCE Ministerial Council meeting' on the margins of the UN General Assembly?
Analysis
24 September 2014
In his capacity as OSCE Chairperson-in-Office, Swiss Foreign Minister Didier Burkhalter, who is also the President of Switzerland, will organize a side-event on the margins of the 69th Session of the United Nations (UN) General Assembly that is currently taking place in New York City. During the so-called high-level week, more than 140 heads of state or government as well as ministers gather in New York at the UN headquarters overlooking the East River. This is an excellent opportunity to test the ground for possible consensus decisions or statements on the issues of the Ukraine crisis, the role of the OSCE and European security in general, to be adopted at the upcoming OSCE Ministerial Council (MC) meeting in Basel in December. The OSCE – a regional arrangement under Chapter VIII of the UN Charter – has been taking the lead in the Ukraine crisis under the guidance of the Swiss Chairmanship and has taken action on several levels from high-level political dialogue to monitoring and fact-finding on the ground.
According to the Swiss Federal Department of Foreign Affairs, Switzerland will organize a meeting on "the capacity of the OSCE to act as well as on the European security architecture". At this meeting, which can be dubbed an 'informal OSCE Ministerial Council Meeting', Switzerland might raise questions as to what kind of agreement could be feasible at the OSCE MC in Basel and might also discuss within what kind of framework such an agreement could be adopted. One possibility would be to include the above-mentioned issues in the so-called Helsinki+40 process which was originally decided upon at the 2012 Dublin OSCE MC meeting "as an inclusive effort by all participating States to provide strong and continuous political impetus to advancing work towards a security community, and further strengthening co-operation in the OSCE on the way towards 2015, a year that marks four decades since the signing of the Helsinki Final Act." If launched in this context, it could reinvigorate a process that has been widely regarded as irrelevant.
Since the beginning of the crisis in Ukraine, all OSCE agreements, documents and recommendations have been challenged; from the 1975 Helsinki Final Act to the 2008 Bolzano Recommendations on National Minorities in Interstate Relations and the 2010 Astana Commemorative Declaration. The vision of a "free, democratic, common and indivisible Euro-Atlantic and Eurasian security community stretching from Vancouver to Vladivostok, rooted in agreed principles, shared commitments and common goals" has been challenged. It is not clear anymore what the rules of the game are and whether the 57 OSCE participating States still subscribe to the same values. The UN General Assembly is therefore a good opportunity to discuss these issues at a high-level and to test the ground prior to the upcoming OSCE MC, to be held in Basel on 4 and 5 December.