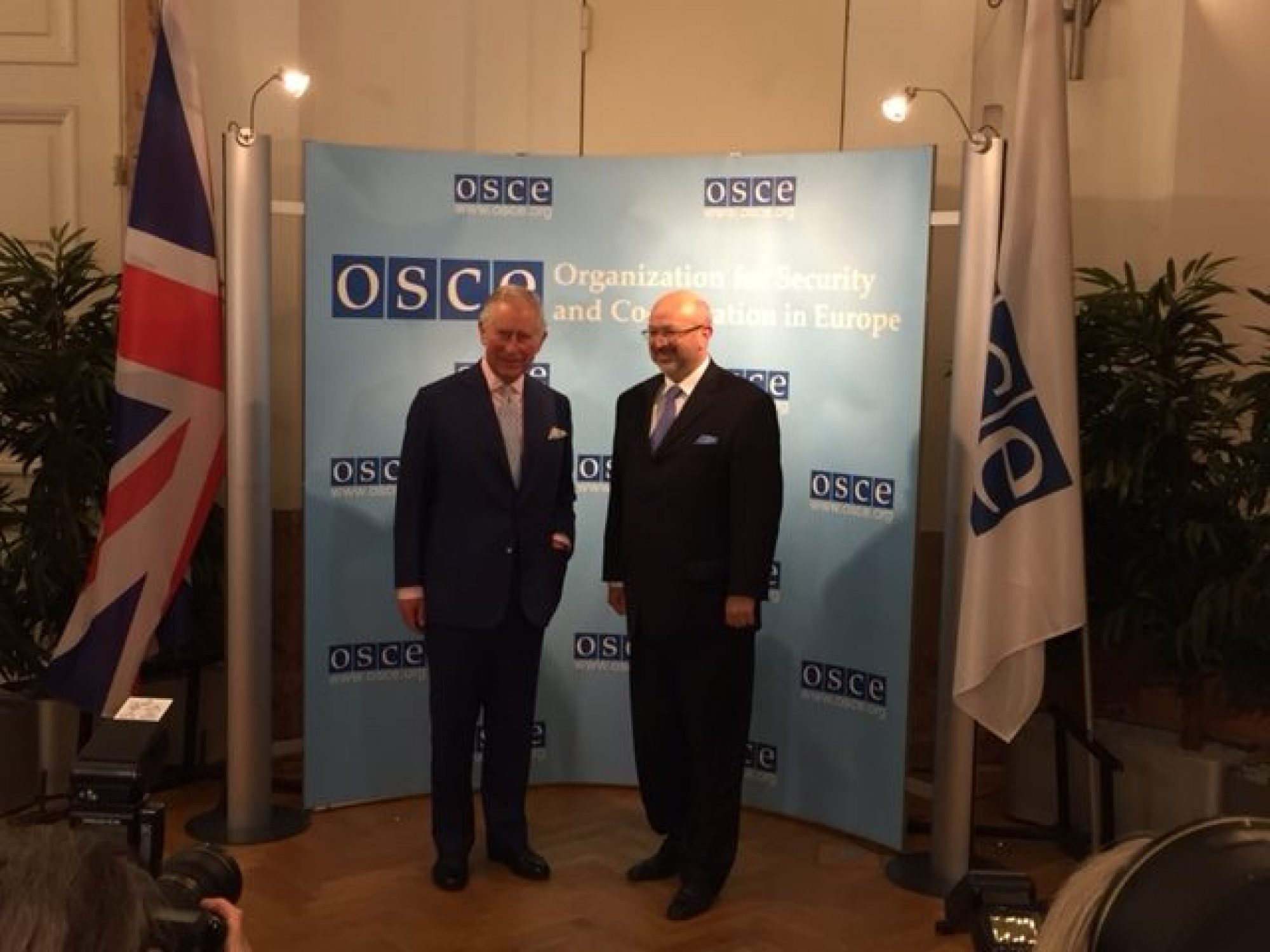 Prince of Wales attends talks at the OSCE
Today HRH, the Prince of Wales, attended talks at the Organization for Security and Cooperation in Europe (OSCE) in Vienna.
Prince Charles was officially greeted by the OSCE Secretary General, Lamberto Zannier, at the Hofburg, the former imperial palace in Vienna, where the OSCE has its headquarters.
The Prince of Wales afterwards attended OSCE roundtable talks on the topics of combating trafficking in human beings, as well as on freedom of religion and belief.
The substantive discussions at the OSCE were a stark contrast to much of the rest of the visit, which mainly saw the Prince of Wales and the Duchess of Cornwall taking part in cultural events and meetings with Austrian government representatives.
The Prince of Wales and the Duchess of Cornwall are on a nine-day tour throughout Europe. Before coming to Austria, they visited Romania, Italy and the Vatican. The tour is widely interpreted as a diplomatic charm offensive and bridge-building initiative against the backdrop of the beginning of the formal withdrawal of the United Kingdom from the European Union.