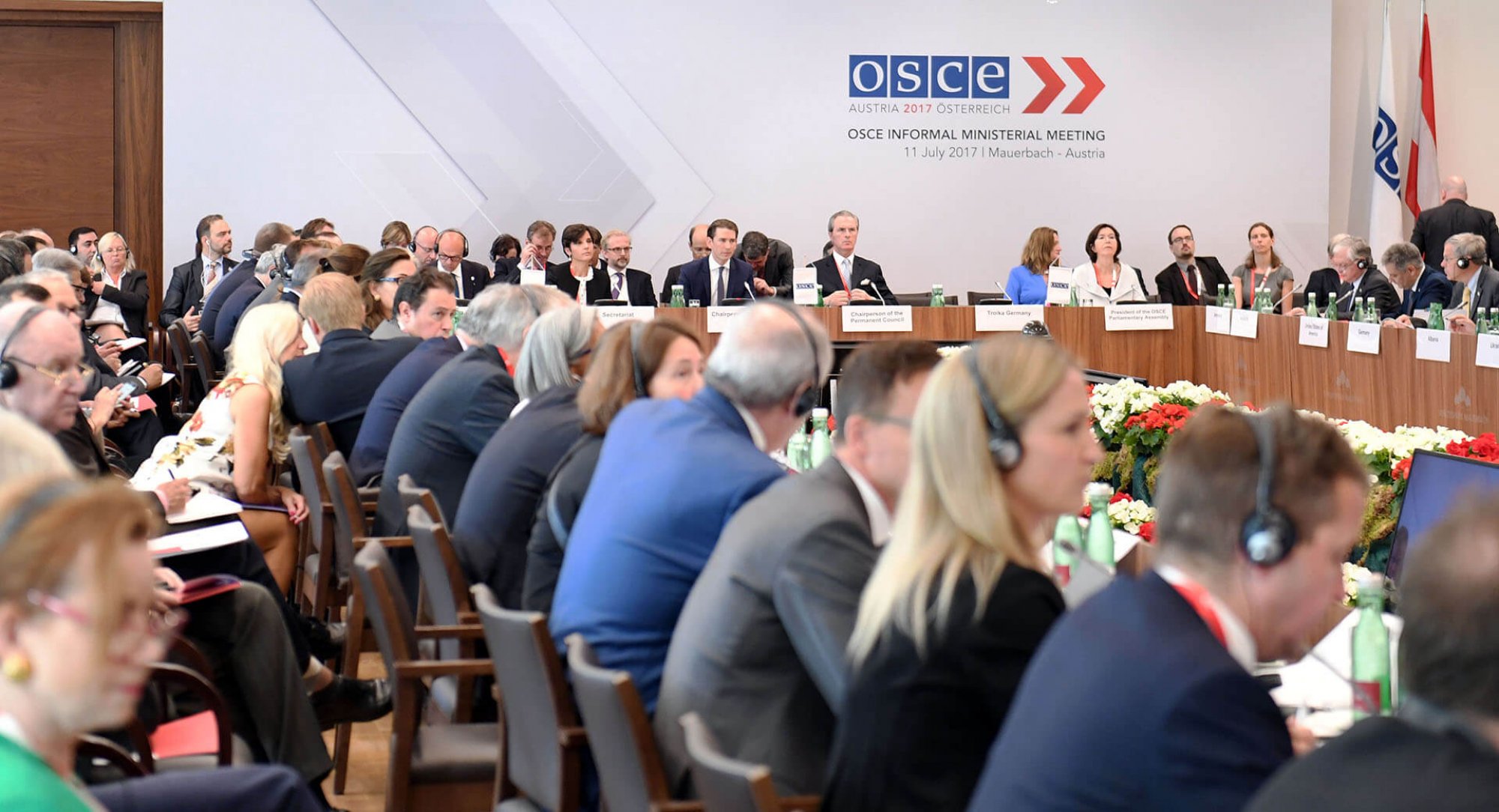 Informal OSCE Ministerial Meeting finds political agreement to fill four vacant leadership positions
Today OSCE Foreign Ministers met in Mauerbach, close to Vienna in Austria, for an informal meeting. OSCE Chairperson-in-Office, Austrian Foreign Minster Sebastian Kurz, invited his colleagues to enter into a dialogue about OSCE current issues in an informal atmosphere.
Twenty-nine Foreign Minsters attended the meeting as well as several Vice-Foreign Ministers and State Secretaries. Among them was Russian Foreign Minister Sergey Lavrov, Italian Foreign Minister Angelino Alfano, Dutch Foreign Minister Bert Koenders, Slovak Foreign Minister Miroslav Lajcak, and Swiss Foreign Minster Didier Burkhalter.
Participants discussed the Ukraine crisis, anti-radicalization efforts in the OSCE region, as well as military security issues. They held a plenary meeting and two roundtables.
On the margins of the meeting, intense efforts were made to find a compromise to fill  the four leadership positions, some of which have been vacant for several months.
Foreign Minister Kurz announced at a press conference in Mauerbach that a "political agreement" had been reached among all 57 participating States and that there seemed to be consensus on a package of four names.
The agreement still has to go through the formal adoption procedure in the OSCE. For this, a Preparatory Committee as well as a Permanent Council meeting will be held as soon as possible. The Permanent Council will then provide its recommendation to Foreign Ministers who will formally adopt the decision, provided that a silence procedure of five days is not broken. Hence, a formal decision could be adopted by the beginning of next week.
The package of four names includes Thomas Greminger from Switzerland, who will become OSCE Secretary General; Ingibjörg Sólrún Gísladóttir, former Foreign Minister of Iceland, who will be ODIHR Director; Lamberto Zannier, former OSCE Secretary General, who will take over the post of OSCE High Commissioner on National Minorities; and French politician Harlem Désir, who will become the OSCE Representative on Freedom of the Media.
The political agreement among the 57 OSCE participating States ends an unprecedented leadership vacuum in the OSCE, which has started to cripple the OSCE.