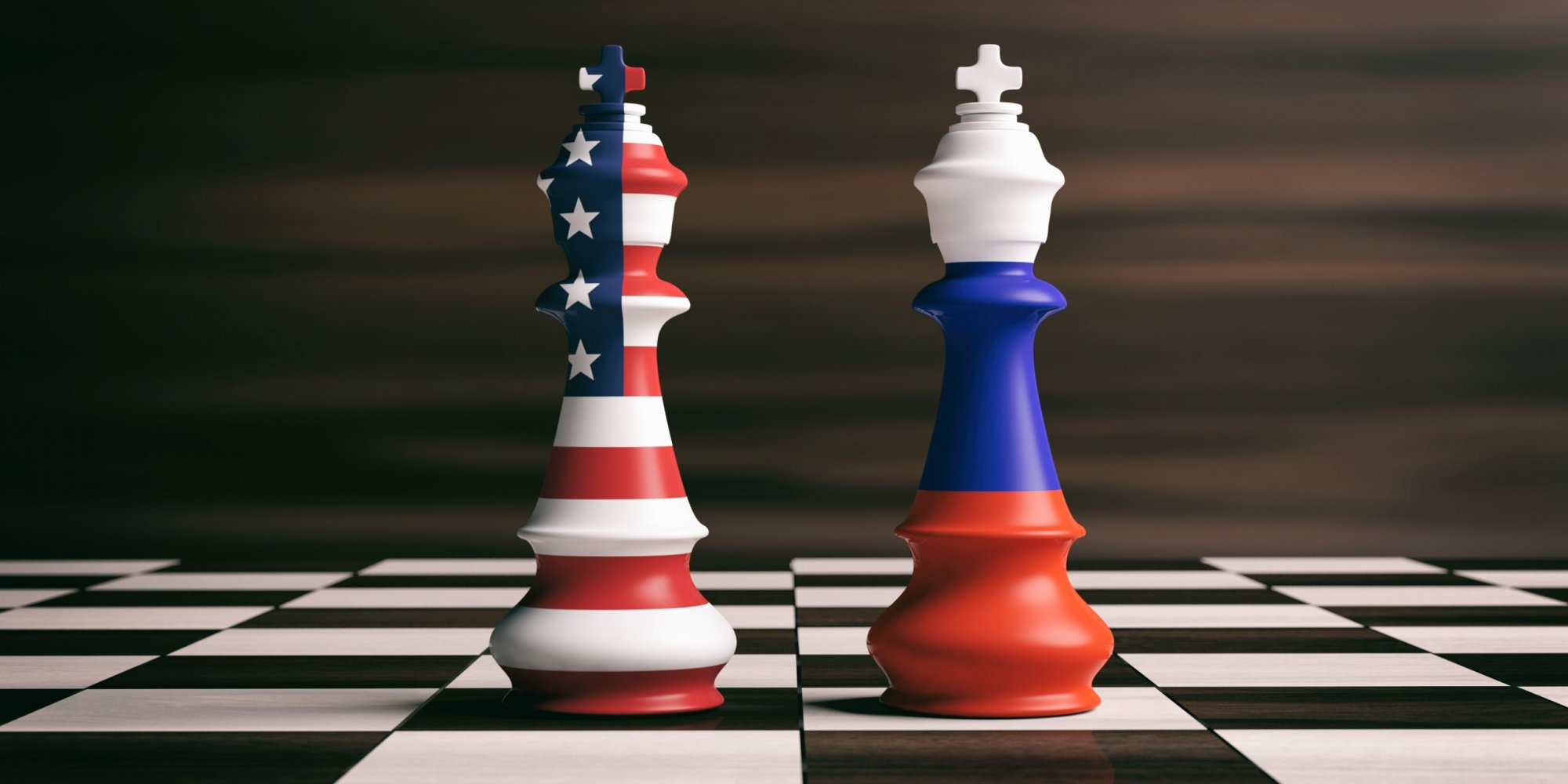 In Historical First, Russian High-Level Delegates Absent from OSCE Military Doctrine Seminar
Russia's defense ministry decided against sending a high-level military delegation to a key OSCE military doctrine seminar held last week due to "unfriendly policies of the West" — the first such move in the history of the event.
Moscow considered it "inappropriate" to send anyone higher-ranking than the head of its delegation in Vienna because of the "military exercises and intelligence flights" it claims are taking place along its western border.
Konstantin Gavrilov, the head of the Russian delegation to the Vienna negotiations on military security and arms control, told seminar participants on 10 February that his country was worried about "the manifold increase in flights by NATO aircraft and visits by NATO ships to the Barents, Baltic and Black Seas" in addition to military exercises along NATO's eastern flank.
"Of concern is the deployment of combat battlegroups in the Baltic countries and Poland on a permanent basis," he added, "as is the expansion in both the number and the geographical scope of flights by US bomber aircraft".
Gavrilov also accused the United States (U.S.) of having "dismantled" many elements of the nuclear and conventional arms control system, including the Anti-Ballistic Missile Treaty, the Intermediate-Range Nuclear Forces Treaty and the Open Skies Treaty.
He also referred to several changes in the U.S. military doctrine, including its nuclear components such as the modernization of its nuclear arsenal or the deployment of nuclear weapons in allied states, which he considered "highly alarming".
The seminar, which dates back to the end of the Cold War and is held every five years, aims to provide a platform for dialogue among high-level representatives from defense ministries, top military structures, as well as relevant experts and academics. A key objective is to build mutual trust by discussing policies of deterrence, operational trends, crisis response, or offering assessments of threats and challenges.
Experts consider these meetings essential, especially during times of conflict and crisis. They have become even more important against the background of reduced military-to-military contacts between Russia and the West within the context of the NATO-Russia Council. Such contacts are crucial not only for trust-building but also as a way to improve understanding of the intentions of the other side.
"Such opportunities are increasingly rare, at least between Russia and NATO," Alexander Graef, senior researcher at the Institute for Peace Research and Security Policy at the University of Hamburg, told SHR Monitor. "Such events are also important political symbols, because they emphasize the will to engage with each other despite all differences."
One OSCE official familiar with the negotiations told SHR Monitor that "Russia missed an opportunity" to air its concerns on a high-level at the seminar. "Having high-ranking generals from 57 States – including from the U.S., Europe, and Russia – talk to each other about security risks and threats and implications for armed forces is a major asset. This does not take place anywhere else except for at the OSCE in Vienna," the official said.
In a similar vein, the US European Command spokeswoman told SHR Monitor that "if a nation chooses not to attend or participate, that is their decision to make". She added that in the US view "the benefits of attending this type of forum far outweigh not attending".
"These forums are one of the best platforms for nations to come together to engage and exchange in an open and honest way to improve mutual understanding and recognition of the value of a rules-based international order," she said. "This is what makes events like this so important; the opportunity to better understand one another to reduce misunderstanding and misperceptions. As was mentioned throughout the seminar, our U.S. military operations, activities and events are defensive in nature and intended to strengthen partnerships and interoperability."
In statement to SHR Monitor, the Ministry of Foreign Affairs of Sweden, which currently chairs the OSCE, said it "would have welcomed" Russia's high-level participation at the seminar, given the fact that the seminars are "important opportunities to build confidence and to promote contacts between relevant military institutions in the OSCE region".
Russia has also frequently criticized participants for using the seminar for "monologues of an anti-Russian nature" and to blame Moscow for boosting military tensions in the region. It has also complained that the OSCE seminar increasingly covers topics beyond military doctrine, for example cyber threats, disinformation and artificial intelligence.
On the issue of hybrid threats, General Tod D. Wolters, commander of the U.S. European Command and NATO's Supreme Allied Commander Europe (SACEUR), told seminar participants on 9 February that adversaries "foment instability with disinformation and destructive cyber campaigns". "Meeting these threats and challenges require us to take meaningful steps away from a binary model of peace or war, and towards a gradient that includes one of competition with a military dimension below armed conflict," he said.
The controversy also played out amid deteriorating relations between Russia and the West, exemplified during Josep Borrell's much-criticized visit to Moscow at the beginning of February, and made worse after the mutual expulsion of diplomats. The EU's foreign policy chief's trip to Moscow came just days after the jailing of opposition politician Alexei Navalny, who was sentenced to nearly three years in prison on what critics say are politically motivated charges. Russian Foreign Minister Sergey Lavrov warned last week that Moscow was prepared to sever relations with the European Union if the bloc decided to impose new sanctions over the matter.
According to Graef, Russia's refusal to send a high-level delegation to the seminar was a "carefully prepared political signal" from Moscow which is part of "an overall downward trend" in relations.
Meanwhile, the seminars have also taken place as the conventional arms control architecture, including its trust-building elements, has faltered. The 2011 Vienna Document on Confidence- and Security-Building Measures (CSBMs) encourages States to hold a military doctrine seminar regularly, but they have failed to modernize the Vienna Document due mostly to Russia's unwillingness to agree to it. OSCE Secretary General Helga Schmid therefore encouraged seminar participants to "renew our political and military commitments to fulfill our CSBMs both in letter and spirit".
This year's seminar, which brought together approximately 300 participants, took place on 9 and 10 February in an online format due to the COVID-19 pandemic. The seminar was organized by the OSCE Forum for Security Co-operation (FSC) and chaired by the U.S. that currently presides over the FSC.