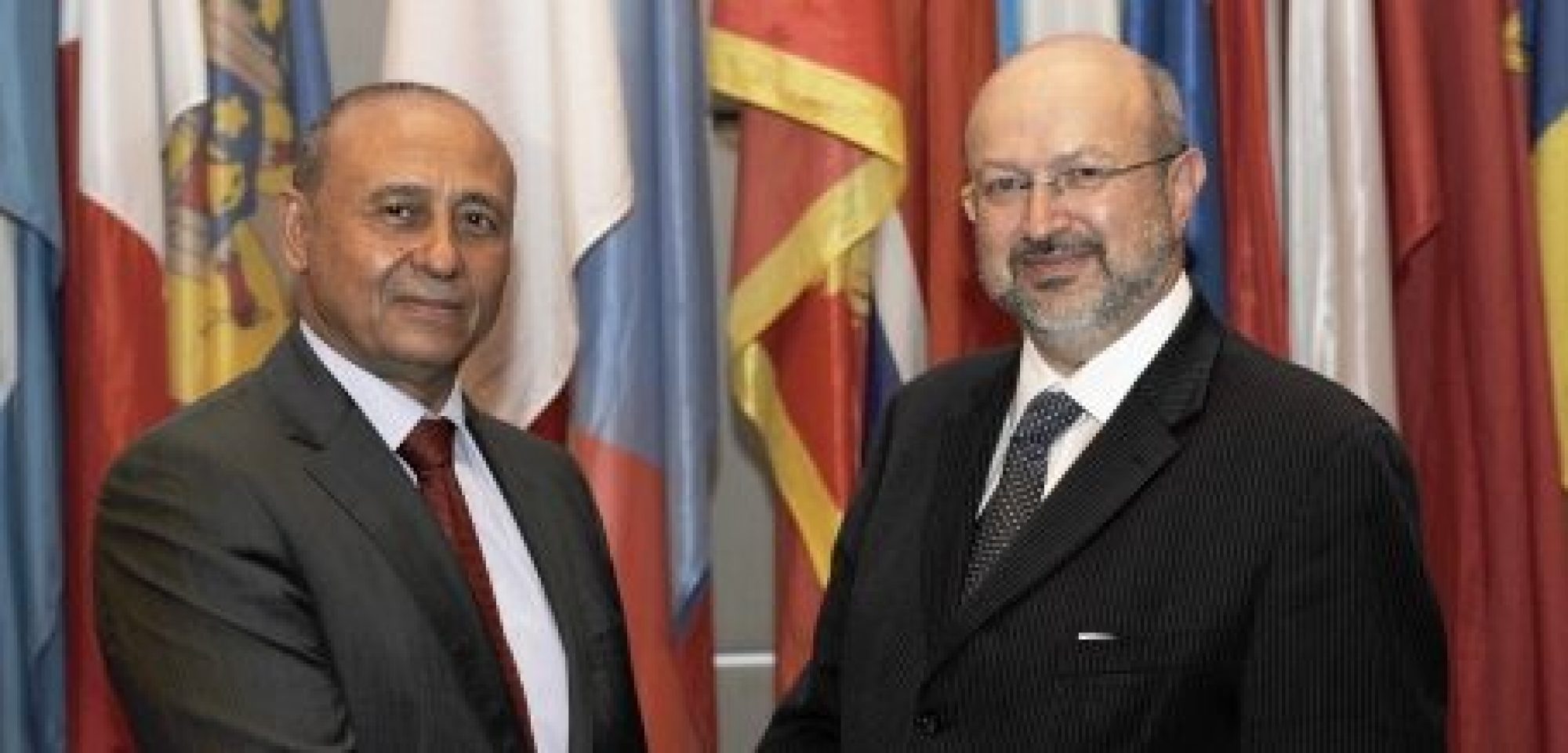 Libya applies to become an OSCE Partner for Cooperation
The 2013 Security Days conference on the role of the OSCE in the 21st century (see separate blog on this topic), which was held on 17 and 18 June in Vienna, served as a platform for Libya to present its application to become an OSCE Partner for Cooperation. Mohamed Imhammed Abdul-Aziz, Minister of Foreign Affairs of Libya, submitted his country's application during the panel on "challenges stemming from security developments in the OSCE neighborhood."
Libya has taken part in the past in meetings of the Conference on Security and Cooperation in Europe (CSCE), but eventually pulled out and only Algeria, Egypt, Israel, Morocco, Tunisia and Jordan became OSCE Mediterranean Partners for Cooperation. It would be a positive development for Libya to be finally included in the OSCE Partnership for Cooperation. In this way, Libya could participate in the broad framework for dialogue between the 57 OSCE participating States and the Partner countries and could thus be supported in its transition process. Although the OSCE is not mandated to carry out activities "outside the OSCE area," Partners for Cooperation can still enjoy OSCE support through for example the participation in OSCE training programs, financed mainly through extra-budgetary contributions and the OSCE Partnership Fund.
That said, Libya's expression of interest again raises the long unresolved question of what criteria are used to decide if a country can become a Partner for Cooperation. There is still a lack of clarity about these criteria. Potential new Partners for Co-operation have to make a formal request to the OSCE Chairmanship, which in turn initiates an internal consultation process among the OSCE's 57 participating States. During this process, several factors are taken into consideration, such as "the existing close relations between the applicant and the OSCE; sharing of the OSCE's principles, values and objectives; commonality of security interests; intention to participate actively in the Organization's work and the value of the partnership to the OSCE."[1] These factors are "neither exclusive nor cumulative" but they "reflect the idea of affinity that guides each decision to welcome a new Partner for Co-operation."[2] These loose and informal criteria are listed in an OSCE factsheet but there is no official consensus document that stipulates clear criteria.
Nevertheless, there is consensus among participating States that "the security of the OSCE area is inextricably linked to that of its neighbors", a mantra that is repeated in virtually every OSCE consensus document since the 1975 Helsinki Final Act. In this sense, the eventual inclusion of Libya in the OSCE Partnership for Cooperation should be seen as an opportunity not only to support the country's transition process but also to improve the security of the OSCE region. Official partnership status will be granted to Libya only following a formal consensus decision by all 57 participating States.