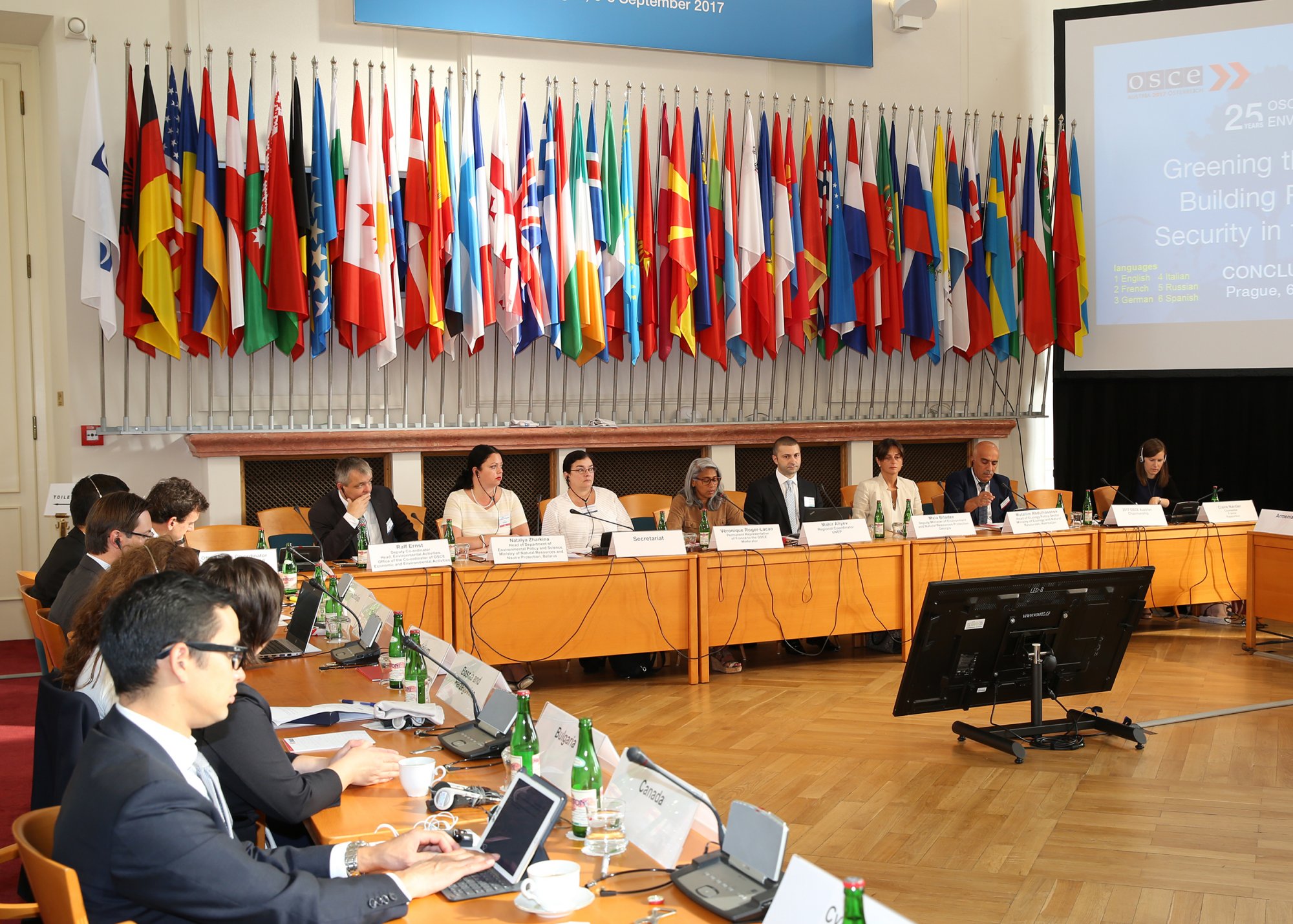 Concluding Meeting of the 25th OSCE Economic and Environmental Forum
When: 6 September 2017 – 8 September 2017
Where: Prague, Czech Republic, Czernin Palace
Organized by: 2017 Austrian OSCE Chairmanship and Office of the Co-ordinator of OSCE Economic and Environmental Activities
The theme of the 25th Economic and Environmental Forum is "Greening the Economy and Building Partnerships for Security in the OSCE Region".
The 2017 Concluding Meeting will take place on 6-8 September 2017 in Prague and builds upon the results stemmed from the two Preparatory Meetings held in Vienna on 23 and 24 January 2017 and in Astana on 14-16 June 2017.
The Economic and Environmental Forum will discuss current and future activities for the economic and environmental dimension, identifying good practices. The discussion among participants, transitioning to a greener, cleaner and smarter economy, will emphasis on the following topics:
Reducing Environmental Risks and Strengthening Good Environmental Governance;
Strengthening Environmental Co-operation in Support of Resource Efficiency, Renewable Energy and Energy Security;
Promoting Economic Participation and Strengthening Stability and Security ;
Promoting Connectivity and Building Trust and Business Partnerships in the OSCE Area;
Promoting Connectivity and Economic and Environmental Cooperation for Regional Security;
This Concluding Meeting will mark the 25th Anniversary of the OSCE Economic and Environmental Forum.